Perspectives on Emerging Business between Canada and Asia
Periphery Insights is dedicated to researching and reporting on the latest opportunities for businesses and governments to collaborate and invest across quickly evolving industries.
See our reports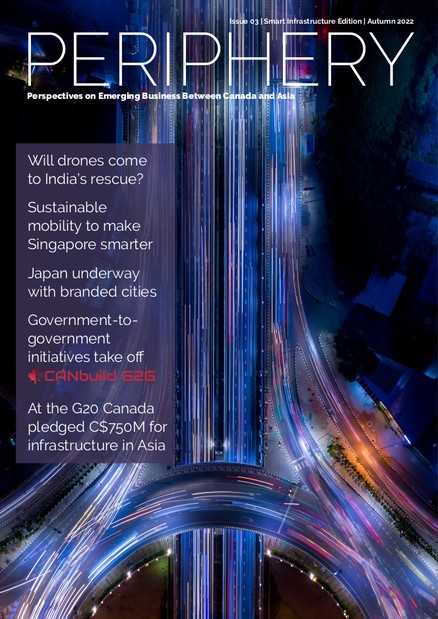 Nearly two thirds of the world's infrastructure investment needs are in emerging markets with 54 percent in Asia. In this edition we take a deep dive across Asia for a look at the speed and scale of the projects planned and underway and how Canadian companies are well positioned to provide a variety of solutions to help meet Asia's infrastructure needs.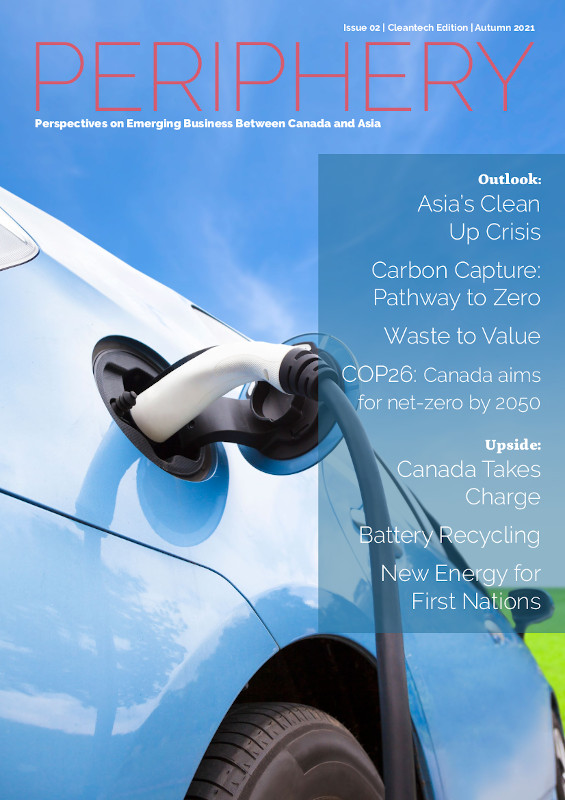 Examine the accelerating cleantech industry in Canada and Asia and learn about the opportunities for collaboration in areas such as waste-to-energy, carbon capture and water sustainability.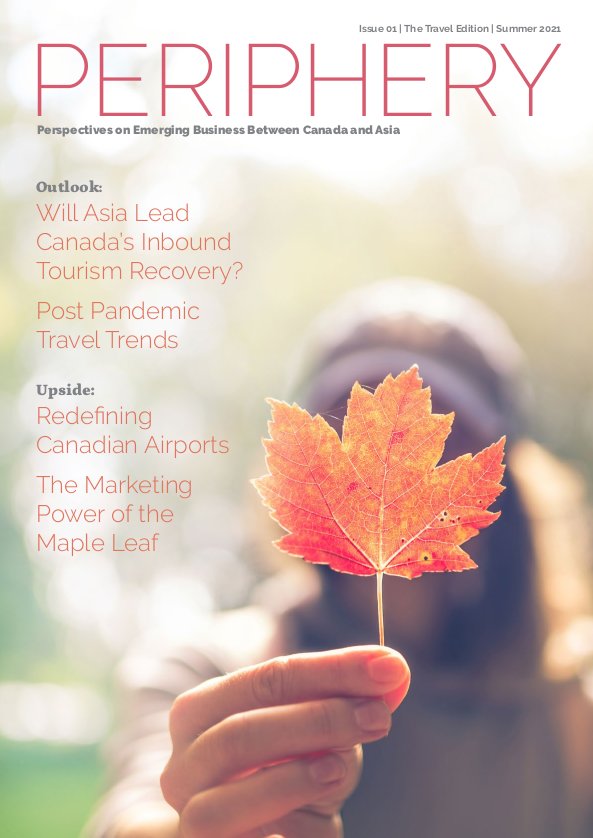 A look at the post-pandemic recovery of consumer and business travel and the challenges for Canadian tourism in the Asian outbound travel market.
On-the-ground in Asia and Canada, we publish:
➢ Periphery Report series uncovering trends and insights on emerging industries in Asia and the opportunities for Canada
➢ Bespoke country reports supported by organizations with vested interests
➢ Targeted industry and audience research and insights

Periphery is a research and publishing firm developed by Accommcan Communications and BriteBirch Collective, two international communications and marketing consultancies with a passion for driving increased business and trade opportunities between Asia and Canada.
Periphery is committed to supporting sustainability, diversity and equitable trade that strengthens economies and communities.
As an independent publisher, we depend on the support and sponsorship of businesses and governments as well as the commissioning of special research and reports. For sponsorship inquiries please contact info@periphery.com.