PERIPHERY
Check out our latest reports and register to be one of the first to receive new industry insights.
What goes into our reports?
We are an independent journalism outlet that dedicates each issue to topics of increasing and timely importance between Asia and Canada. Periphery's all embracing aim is to provide the most relevant information and well sourced analysis on subjects that matter to policymakers, investors and sectors of trade, culture and cooperation vital to Canada's relations with Asia
Periphery Reports include four key sections:
Index: provides statistics on the overall topic
3 Questions: interviews with changemakers
Outlook: examines the key trends and Asian market opportunities
Upside: highlights innovative Canadian companies at the forefront of the sector in focus
Reports can also include company backgrounds and CEO quotes, Q&As with leaders and links to further resources on the topic.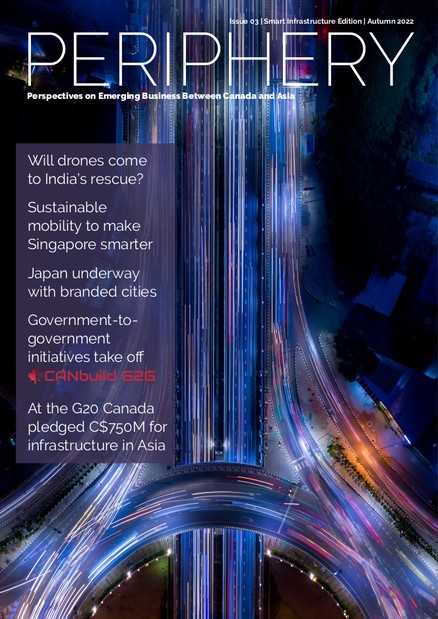 Nearly two thirds of the world's infrastructure investment needs are in emerging markets with 54 percent in Asia. In this edition we take a deep dive across Asia for a look at the speed and scale of the projects planned and underway and how Canadian companies are well positioned to provide a variety of solutions to help meet Asia's infrastructure needs.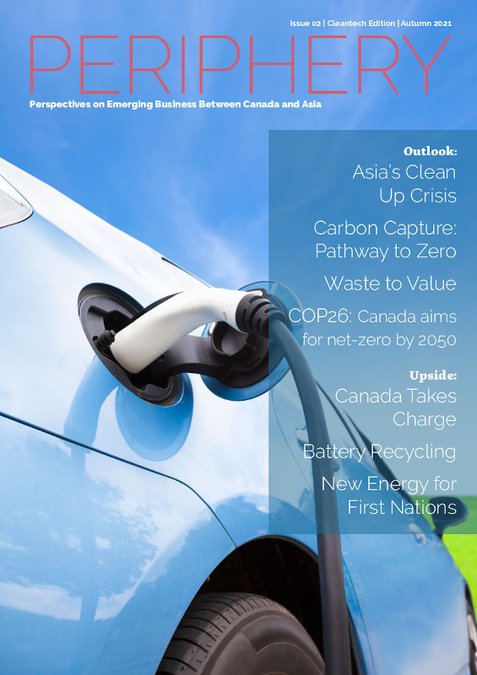 A look at the accelerating cleantech industry in Canada and Asia and the potential for cross-continental collaboration in areas such as waste-to-energy, carbon capture, EV, and water sustainability.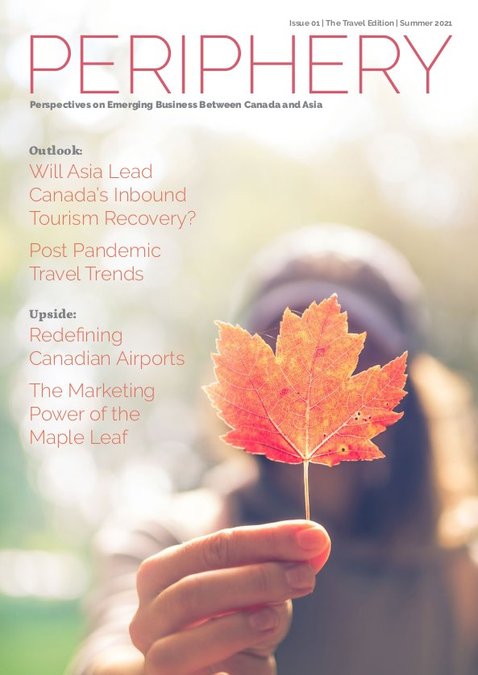 The inaugural Periphery issue takes a pulse check on the post-pandemic recovery of consumer and business travel and what segments are expected to lead the return of traffic from Asia to Canada

Interested in sponsoring an upcoming report or commissioning a custom research report?